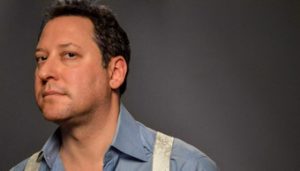 TWO SIDES TO EVERY WRITER

Adam Dunn takes his writing seriously
but the man has a dark, rascally sense of humor.
In fiction and on screen, his characters are a masterful mash-up of born sociopaths,
carefully crafted geniuses, people like us just doing their best to get by,
and those set dancing by the marionette strings of mental illness.
Bona Fides


Managing Member & Executive Producer | Aurelian Productions  Est 2016
Executive Producer | DunnBooks.com  Est 2014
Freelance Writer and Editor
for trade, national, and international media outlets. His byline has appeared in 18 publications in four countries including CNN.com, the San Francisco Chronicle and the South China Morning Post.
Author of "The More Series" novels:
• Rivers of Gold
• The Big Dogs
• Saint Underground
Under Construction: The fourth installment of the series, * The Unfathomable Deep